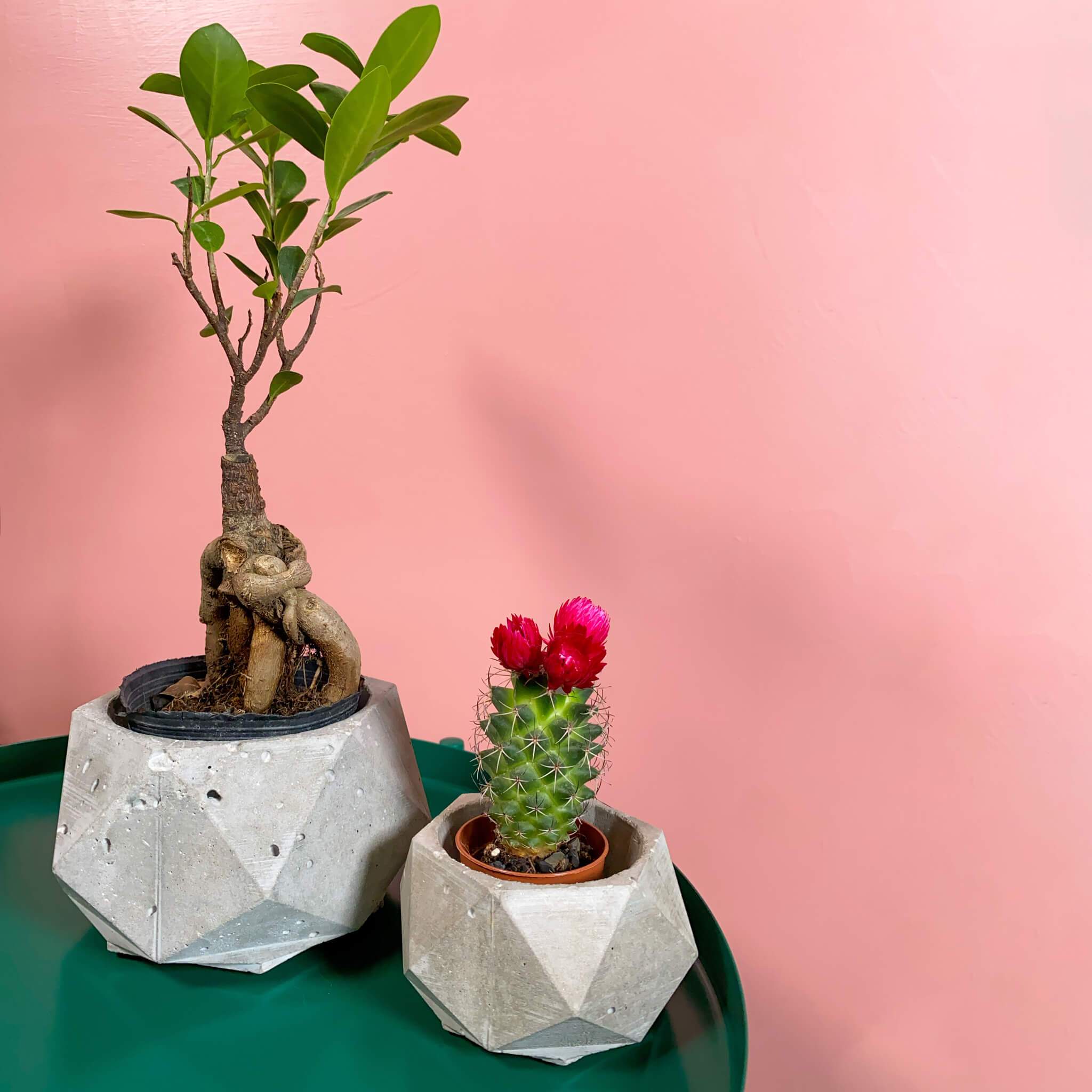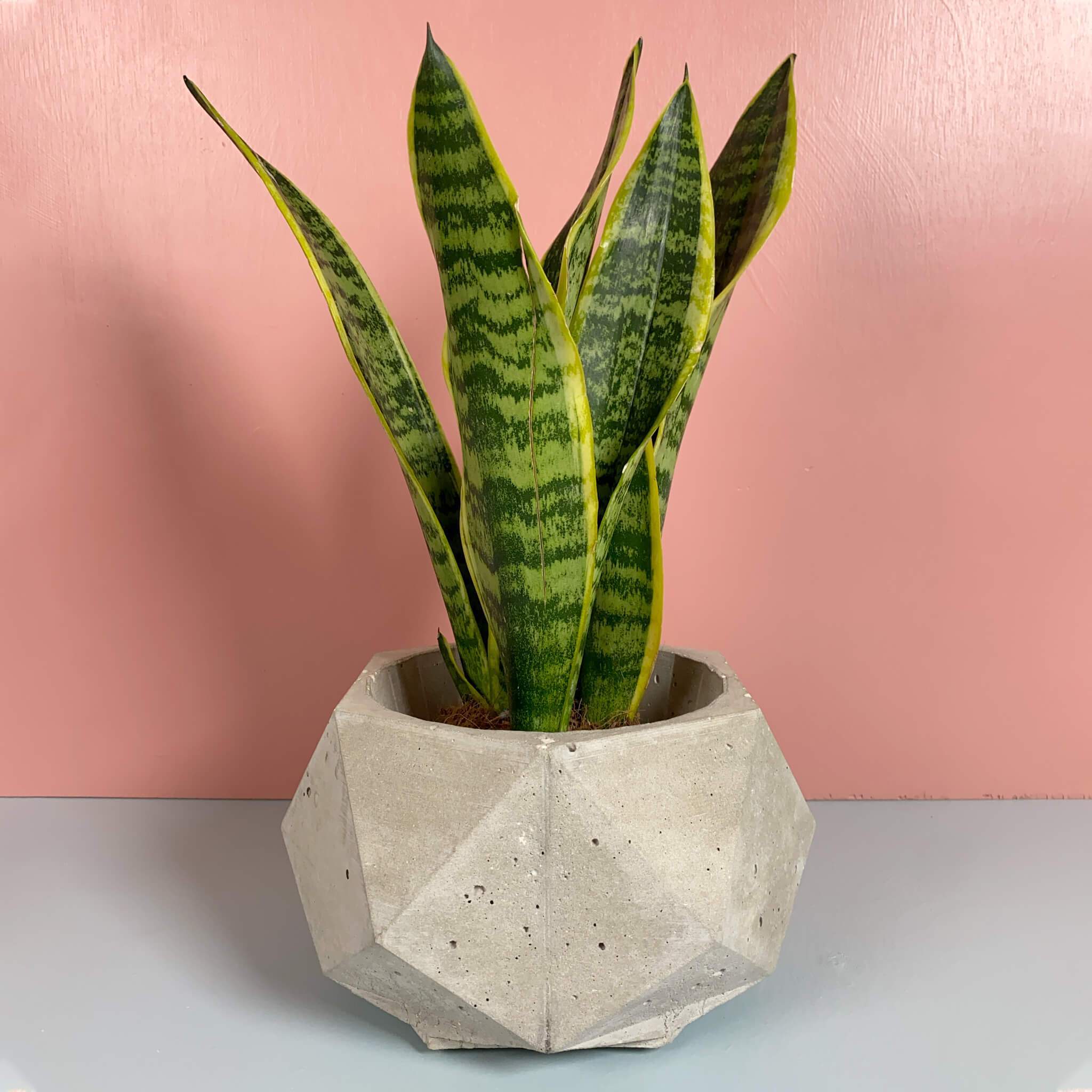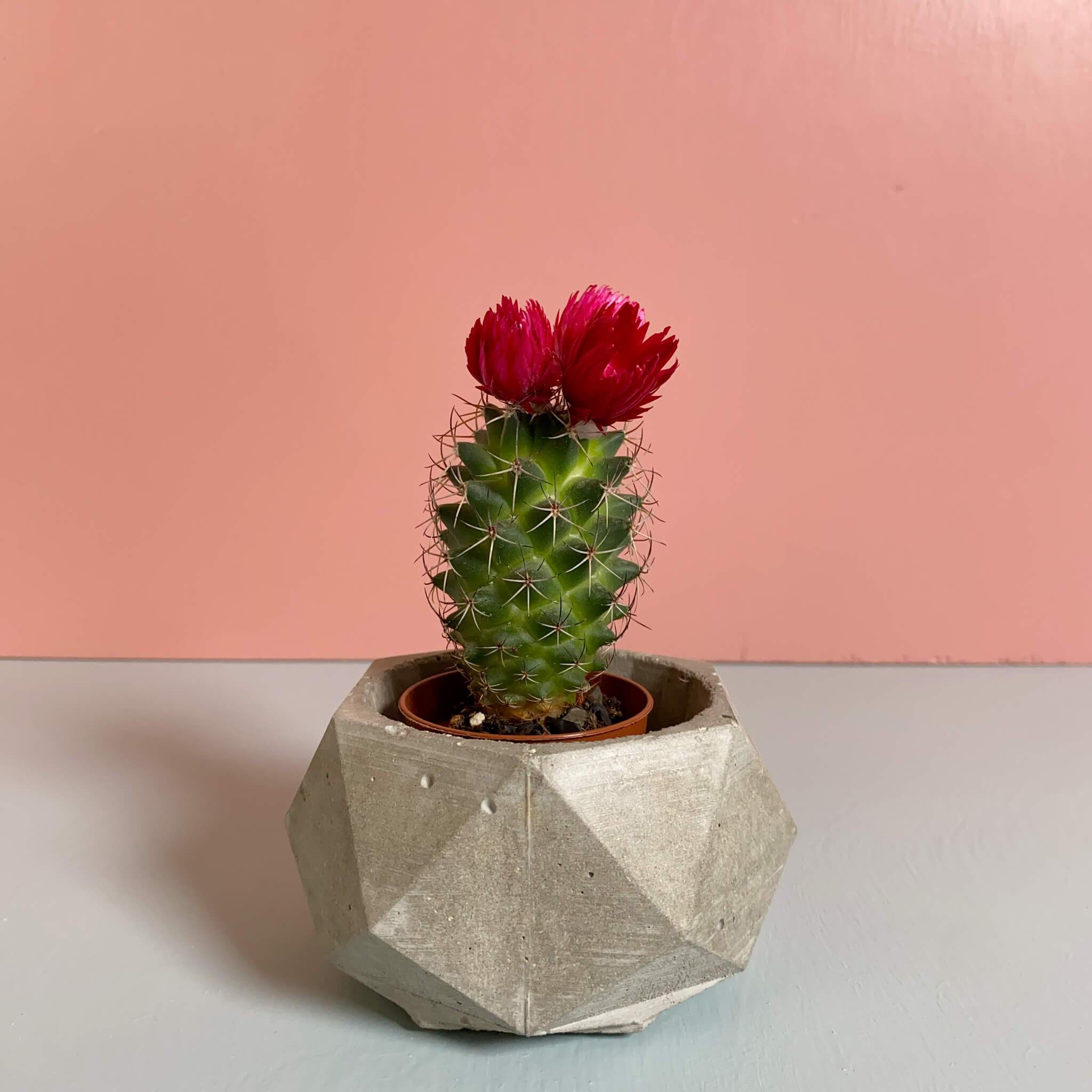 Polygon Pots - True Concrete Color
---
The Polygon Pots from our Meta Pots series feature three unique sizes each expanding on our geometric minimalist design theme. Choose one of our available colors or go for something unique like a concrete finish!

Big: 22x12cm with hole diameter 15x11cm
​​Medium: 16x9cm with hole diameter 11x8cm ​​
Small: 11x6cm with hole diameter 7.5x5cm

 

**These planters have a drainage hole option. Please put in the notes section at checkout if you don't like a drainage hole to be added.

*All our products are handmade, so colors and textures may vary, expect a little roughness and variations to each piece. Each planter is sealed with a durable, wipeable, and water-resistant sealer.


*The same professional gloss Medium & Varnish that artists use to their canvas art is applied to all our pots and planters.

*We use products like "Liquitex" It's UV protected, Water-based & eco-friendly material. All pots are sealed and ready for planting.